Ausstellung zum Thema Pflege: «Was sehen wir? Was nicht?»
Die Absolventin Patricia Kühfuss zeigt ihre Bilder bis 12. Dezember 2023 im aufhof Hannover.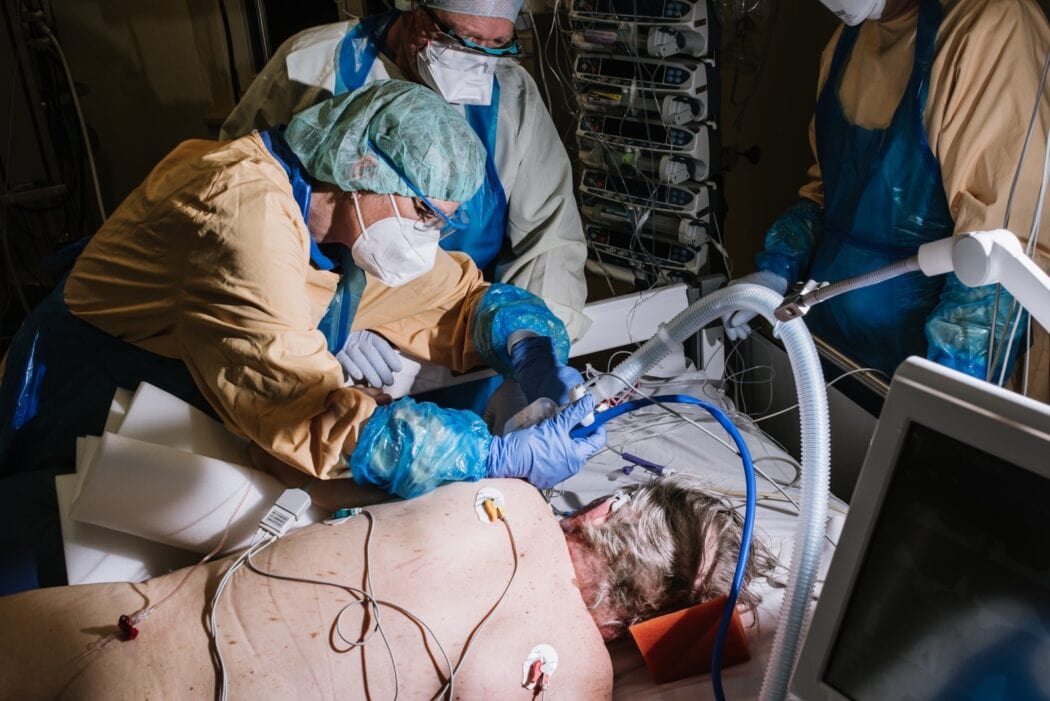 Die Fotografin Patricia Kühfuss und das Institut für angewandte Gesundheits-, Bildungs- und Sozialforschung der Fakultät V der Hochschule Hannover laden ein, Wahrnehmungen zum Pflegeberuf zu reflektieren: In der Ausstellung «Was ist Pflege? Was sehen wir? Was nicht?» zeigt Kühfuss Fotografien von Pflegesituationen. Zusätzlich werden die Assoziationen dazu von Masterstudierenden der Pflege und des Medizinischen Informationsmanagements hörbar gemacht. Die Ausstellung kann bis zum 12. Dezember im aufhof besucht werden. Den Auftakt bilden bei der Vernissage am 9. November um 17:00 Uhr zwei Impulsvorträge von Patricia Kühfuss und der Pflegewissenschaftlerin Prof.in Dr. Nina Fleischmann. Im Anschluss daran wird die Ausstellung eröffnet.

Die Fotografin Patricia Kühfuss machte 2018 ihren Abschluss an der Hochschule Hannover. Später baute sie mit einem Master an der Royal Academy of Art in Den Haag darauf auf. Ansonsten arbeitet sie als freie Fotografin und veröffentlichte ihre Bilder unter anderem in der FAZ, in GEO, National Geographic und im ZEIT Magazin. Beim Lumix Festival 2020 erhielt sie für ihre Arbeit «Nicht müde werden» den HAZ-Publikumspreis. Im Jahr 2023 wurde sie in die Deutsche Gesellschaft für Photographie e.V. aufgenommen.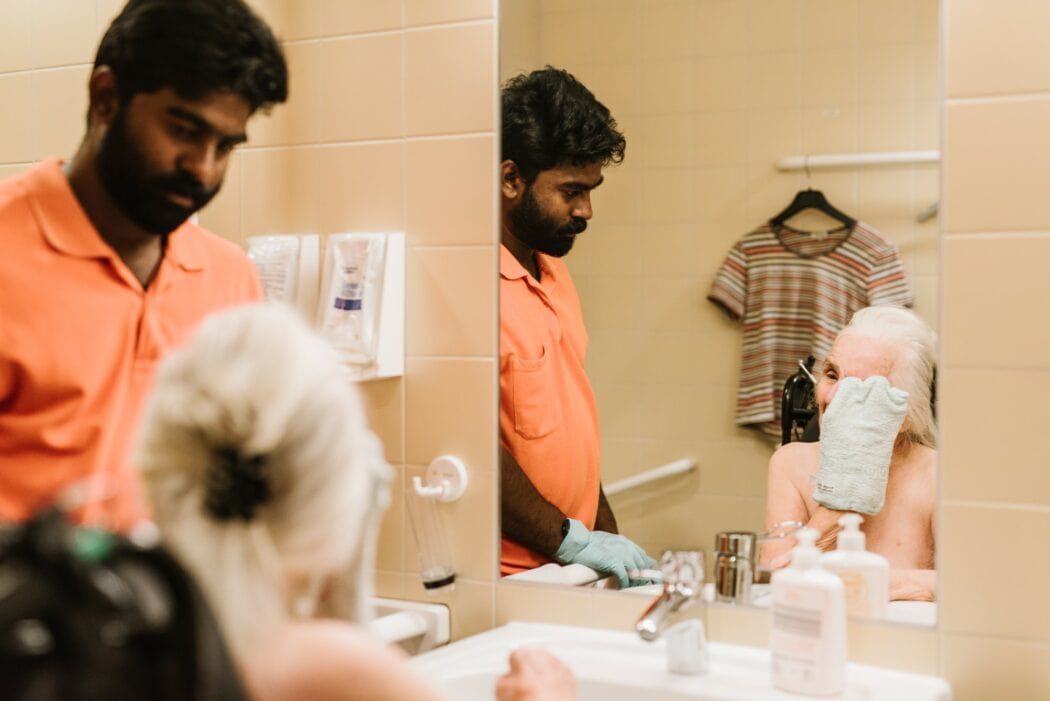 Your contact partners will be happy to assist you with your personal concerns. However, due to the large number of enquiries, we ask you to first check our FAQ to see if your question may already have been answered.
Dean of Studies, Design and Media department
Application and admission procedure
Hochschule Hannover
Faculty III – Media, Information and Design
Expo Plaza 2
D-30539 Hanover