Interactive exhibition about working on cargo ships.
The virtual reality installation by graduate Niklas Grüter runs until June 30 in Bremen.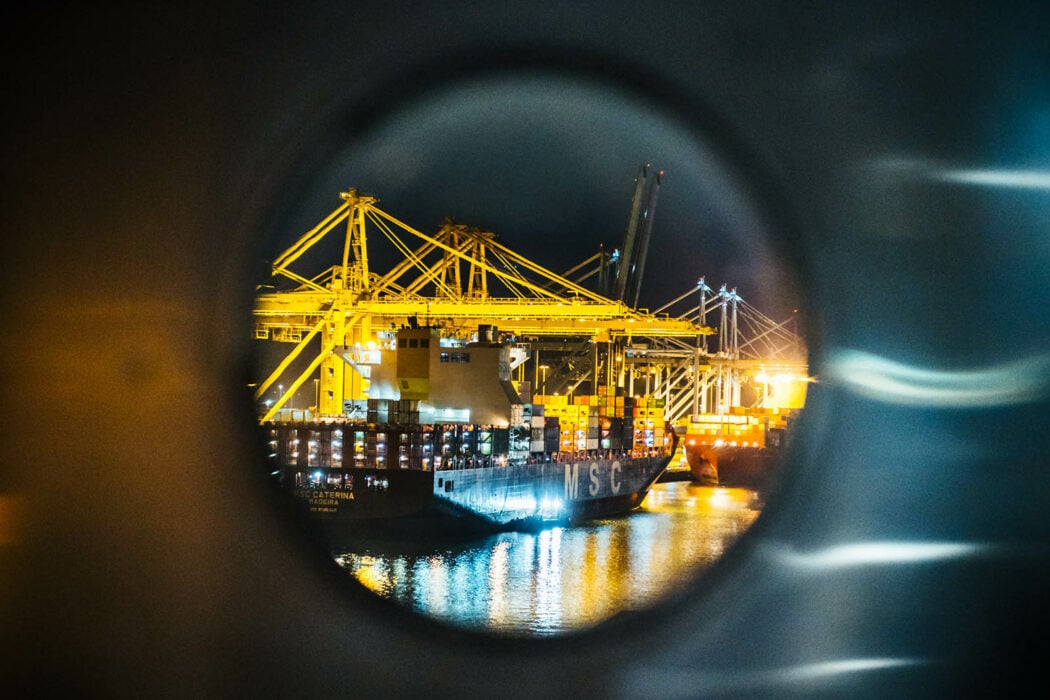 In modern seafaring, there is little room for adventure and sailor romance: long working hours, harsh conditions and psychological pressure from superiors – coupled with homesickness due to the long time at sea.
With photographs and letters, Niklas Grüter captures the life and work on a container ship in the cross-media exhibition "Growling Sea." Thanks to a 360° film, it provides a view into the ship's interior – where the everyday life of the seamen takes place for months on end in a limited space. They have their say and talk about the feeling of isolation, their dreams, and their hopes.
Niklas Grüter (*1996 in Dortmund) lives and works as a photographer, filmmaker, and multimedia producer in Berlin. He studied Visual Journalism at the University of Applied Sciences and Arts Hannover and finished his studies in 2022 with the project "Growling Sea" shown here. The 360° film of the same name won first place in the "Best 360° Film" category at the Sehsüchte Festival 2022 in Babelsberg.
Niklas Grüter – "Growling Sea", April 11 – June 30
Gallery in the foyer of the Bremen Chamber of Employees
Citizen road 1
28195 Bremen

There will be a discussion with Niklas Grüter and Magnus Deppe (head of the Bremer Seemannsmission e.V.) on April 21 at 7 pm.

Opening hours
Mon. – Thu.: 8:00-18:30
Fri: 8:00-13:00
Your contact partners will be happy to assist you with your personal concerns. However, due to the large number of enquiries, we ask you to first check our FAQ to see if your question may already have been answered.
Hochschule Hannover
Faculty III – Media, Information and Design
Expo Plaza 2
D-30539 Hanover