Alumni win at the "Sports Photo of the Year" contest.

Marvin Ibo Güngör and

Tom Weller are honored for their work.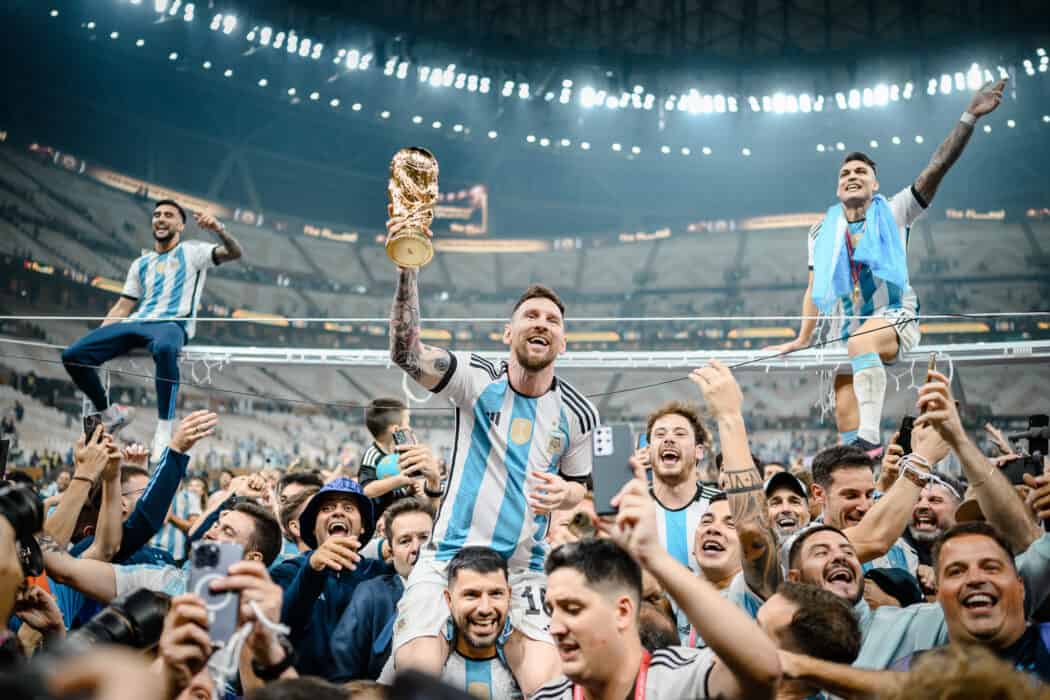 Marvin Ibo Güngör wins the main prize for the sports photo of the year 2022. He reported from Qatar during the World Cup. He photographed the athlete Lionel Messi holding the winner's trophy in his hands after the World Cup final. The image is titled "Like Maradona once" and was selected from 964 submitted motifs.

The "Sports Photo of the Year" competition is organized every year by the sports magazine kicker and the Association of German Sports Journalists (VDS). The winning photo is awarded €5000. Graduate Tom Weller is also on this year's shortlist in the "Young Talent Award" category.

Marvin Ibo Güngör (28) graduated from Hanover University of Applied Sciences and Arts in 2020 with a bachelor's degree. For the agency GES-Sportfoto he documents events like world championships and Olympic Games worldwide.
Your contact partners will be happy to assist you with your personal concerns. However, due to the large number of enquiries, we ask you to first check our FAQ to see if your question may already have been answered.
Dean of Studies, Design and Media department
Application and admission procedure
Hochschule Hannover
Faculty III – Media, Information and Design
Expo Plaza 2
D-30539 Hanover