STERN magazine honours students at Hochschule Hannover.
Nanna Heitmann wins the prestigious "Photo Story of the Year", Jana Mai receives the STERN scholarship.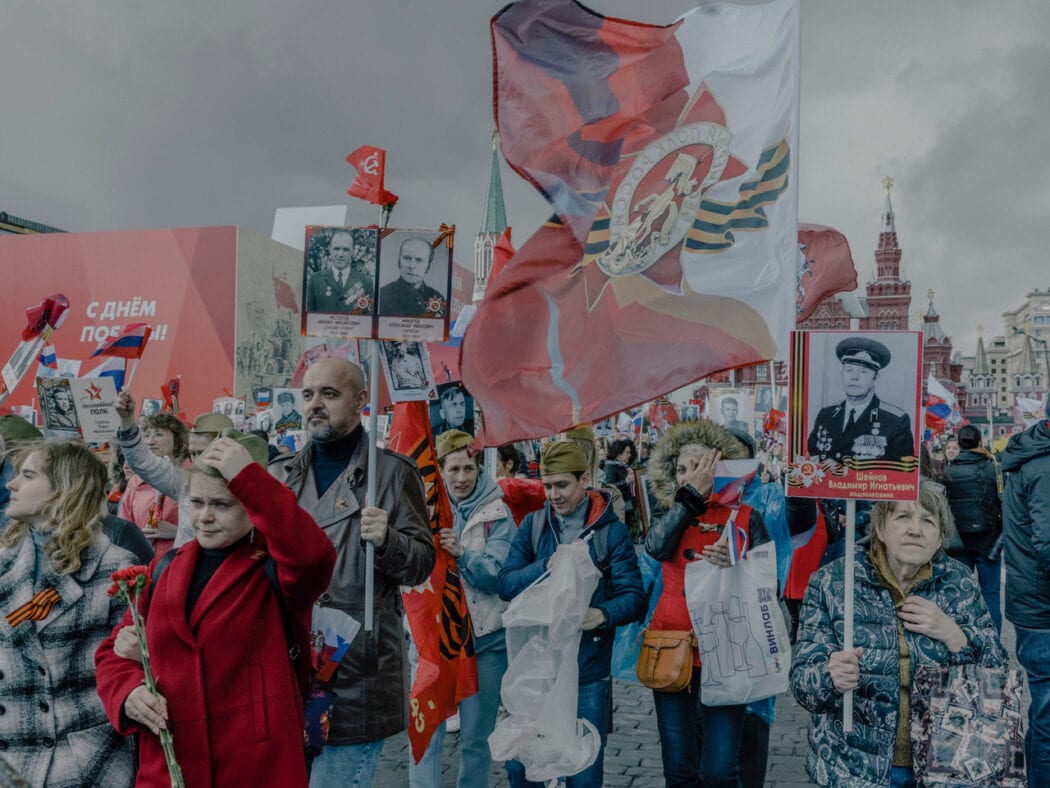 "Nanna Heitmann has won a total of twenty-five prizes in the past eight years, and the STERN Prize is now her twenty-sixth", the Süddeutsche Zeitung writes on Nanna's success story. The photojournalist and student at Hochschule Hannover received the award for her work "War is Peace" in the "Photo Story of the Year" category. Nanna Heitmann has been living and working in Russia for several years. In the project, she deals with Russian propaganda during the war of aggression against Ukraine. The images have already been featured in ZEIT and at Berlin Photoweek, among others.
In addition to Nanna Heitmann, other students and alumni from Hannover were on the shortlist: Jonas Kakó was also named in the same category as Nanna with his story "The Dying River." Kaveh Rostamkhani received a mention with the project "The Vein".

For the "Story of the Year", student Emile Ducke was shortlisted together with other photographers from the Ostkreuz agency. They had shown photographs on billboards in seven major German cities as part of the "Pictures from the Twin City" project. The pictures showed everyday war life in Ukrainian cities.
The STERN Award is the new edition of the Henri Nannen Award. This was renamed because the role of its namesake Henri Nannen in National Socialism is currently being investigated. The award is one of the most important German journalism prizes and is presented in six categories. In addition to photography, the juries also award prizes for works in television, radio, print, and the web.
Student Jana Mai can also count herself lucky: She is currently doing her bachelor's degree in Hannover and will receive the STERN scholarship this year. Every year, the STERN editorial team gives young photojournalists the opportunity to work as an editorial photographer for the reportage magazine for twelve months. "Jana Mai is a creative young photographer with whom STERN has often worked during her studies," said Bild editor Andreas Trampe, explaining the jury's decision. Jana Mai has an excellent journalistic eye, and her photography is always close to people.

In the past, several alumni from Hannover have already received the STERN scholarship, including Franz Bischof, Kristofer Finn, Sonja Och, Jonas Wresch, Tamina-Florentine Zuch and Philipp von Ditfurth.


Your contact partners will be happy to assist you with your personal concerns. However, due to the large number of enquiries, we ask you to first check our FAQ to see if your question may already have been answered.
Hochschule Hannover
Faculty III – Media, Information and Design
Expo Plaza 2
D-30539 Hanover