Hannover and Colonialism.
Former student Kai Löffelbein's project "Echo Echo – Hannover kolonial" at GAF until April 30.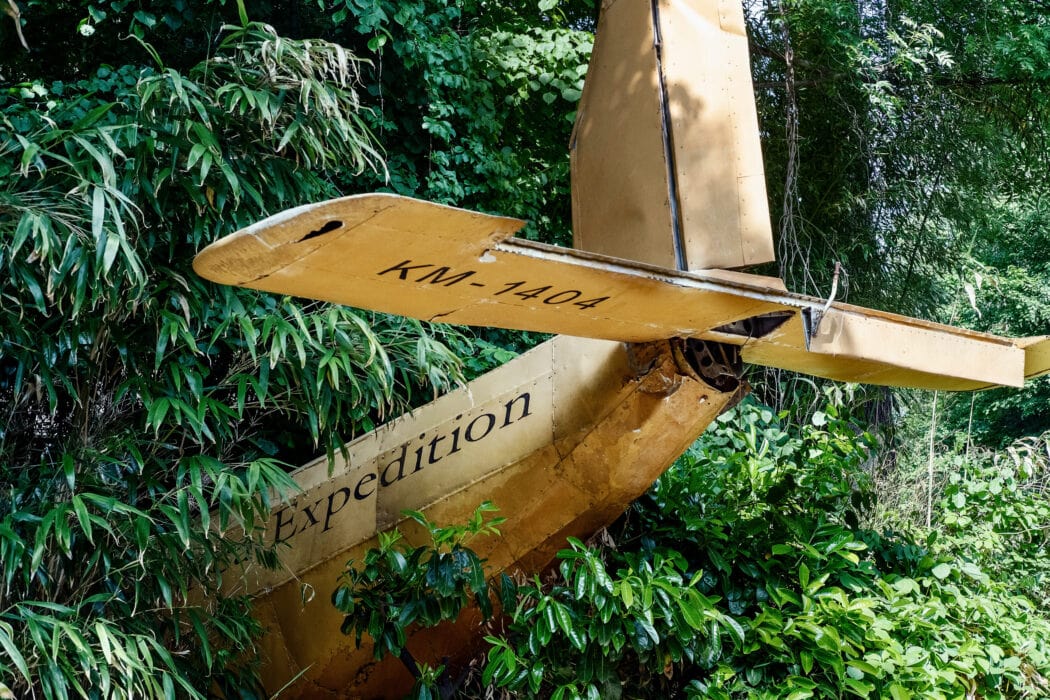 The Galerie für Fotografie in Hannover is currently showing the work "Echo Echo – Hannover kolonial" by alumnus Kai Löffelbein. In it, he looks at the colonial legacy in Hannover, and how the stereotypes of that time still shape the city today. Therefore, he photographed, for example, the Zambezi theme world of the city zoo or the Africa quarter in Hannover-Badenstedt. But Kai Löffelbein also scoured the archives of museums for artefacts. To realize the work, he received the "Hannover Shots" project grant from the Hannover Foundation. This is endowed with 10,000 euros and is awarded every two years to professional photographers. In this way, the foundation promotes targeted photo projects that approach the city of Hanover with an interested and open eye.

Prof. Dr. Karen Fromm, who sat on the jury for "Hannover Shots," remarked in her speech at the exhibition opening: "The focus of Kai Löffelbein's photographs is not the supposedly exotic other. His search for traces on his own doorstep becomes rather an inversion and irritation of this classical/colonial axis of vision."
For Karen Fromm, herein lies the relevance of the project: "In summary, 'Echo Echo' can be read as an attempt to raise awareness of the history of colonialism and thus contribute to a process of de-colonization of thought." For her, this cannot simply be completed by renaming streets or removing monuments. What is needed much more is a new perspective that is not limited to military occupation and plunder. Instead, it would have to include epistemic violence. For Karen Fromm, projects like this help to develop such a new perspective.
Kai Löffelbein in dialogue
On Thursday, April 13, 2023, Kai Löffelbein and Prof. Dr. Karen Fromm will lead a guided tour of the exhibition "Echo Echo" at 7 pm. A week later, again at the same time, there will be an artist talk with the photographer in the gallery. In addition to Kai Löffelbein, Dr. Claudia Andratschke from the Landes-Museum Hannover, Tchadarou Abdoul from Generation Postmigration e.V. and Dr. Jens Binner from ZeitZentrum Zivilcourage will also speak about the work. The event will be moderated by journalist Hanna Legatis.
Location
GAF – Gallery of Photography
Seilerstraße 15d
30171 Hanover

Exhibition
6. until 30. April 2023

Guided tour of the exhibition
April 13, 2023, 7 pm

Artist talk
April 20, 2023, 7 pm
Your contact partners will be happy to assist you with your personal concerns. However, due to the large number of enquiries, we ask you to first check our FAQ to see if your question may already have been answered.
Hochschule Hannover
Faculty III – Media, Information and Design
Expo Plaza 2
D-30539 Hanover