Workshop and Symposium in Indonesia: Photography & New Media Education.
Hannover University of Applied Sciences and Arts was represented by Professor Karen Fromm and two students.
On September 14 and 15, 2023 the "Global Colloqium Photography and New Media Education for Youth Empowerment" was held for the first time at Airlangga University in the Indonesian city of Surabaya. Dr. Karen Fromm, professor at Hannover University of Applied Sciences and Arts, also participated with students Lasse Branding and Anjou Vartmann. In addition, numerous international experts spoke, including Panizza Allmark, Tadas Kazakevičius, Oscar Motuloh, Gaia Squarci and Zhuang Wubin.

Prior to the symposium, a 14-day workshop residency on "Youth, Territory and Identity" was held in the Tengger region on Mount Bromo. For the workshop, 12 students from Germany, Indonesia and France were selected from a total of six universities. Participants addressed issues of visual representation, ethics, and visual integrity. The photographs will now be exhibited in Indonesia as well as in Paris, Berlin, and Hannover.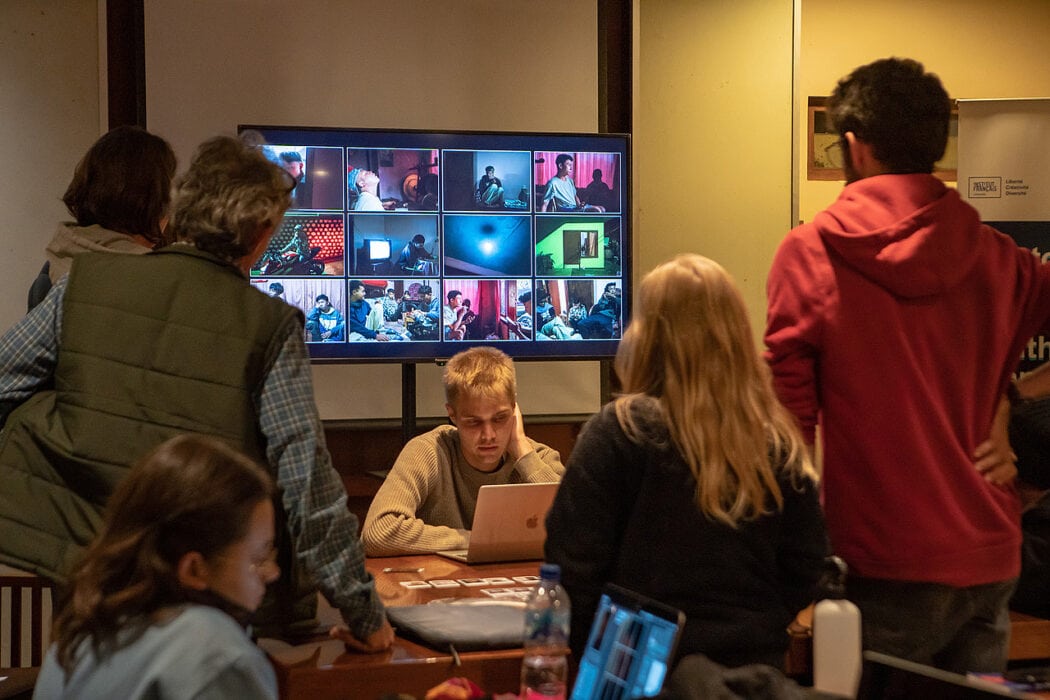 Your contact partners will be happy to assist you with your personal concerns. However, due to the large number of enquiries, we ask you to first check our FAQ to see if your question may already have been answered.
Dean of Studies, Design and Media department
Application and admission procedure
Hochschule Hannover
Faculty III – Media, Information and Design
Expo Plaza 2
D-30539 Hanover