Ex-students Maria Klenner and Axel Javier Sulzbacher win TruePicture Promotion Award 2023.
One current and one former HsH student to receive Honourable Mentions.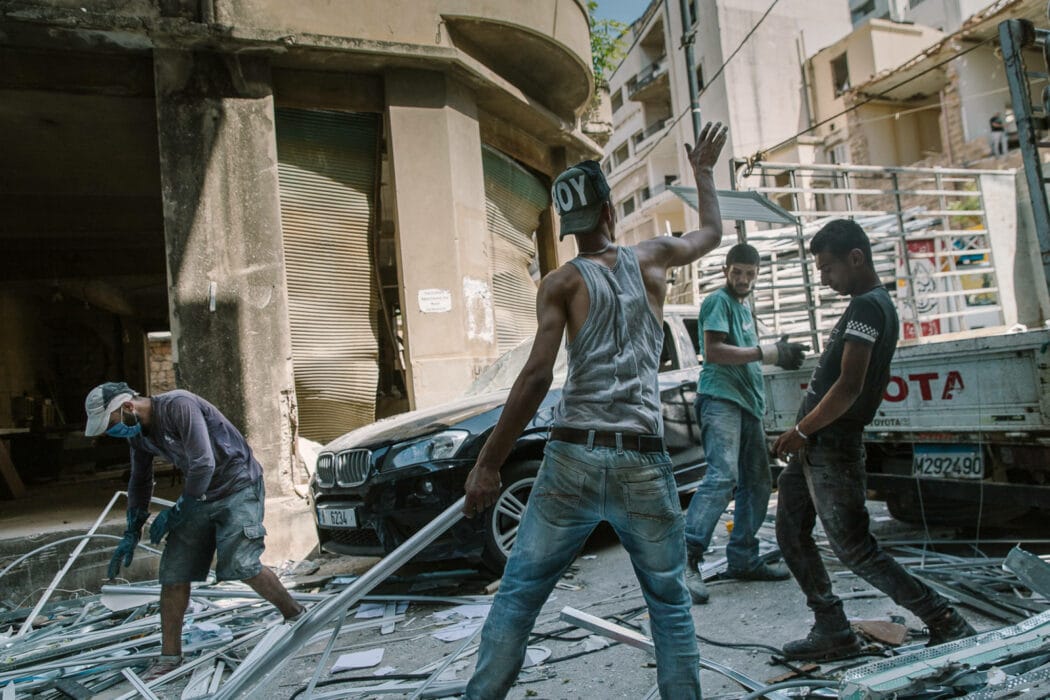 Maria Klenner has been living and working in Lebanon for several years. She studied photojournalism and documentary photography at the University of Applied Sciences and Arts Hannover from 2013 to 18. She will use the prize money, the equivalent of around EUR 15,000, to document the situation of women in Lebanon. In doing so, she hopes to shed light on the many facets of this issue, including domestic violence, legal inequality, and the realities of female prison inmates. The TruePicture jury justified its decision in favor of the photographer by stating that Maria Klenner's biography was characterized by curiosity and a commitment to a better world.

Axel Javier Sulzbacher, who also won one of the three grant awards, will use the support to study the impact of a major infrastructure project in Latin America. The jury praised him for bringing "the necessary prerequisites to be able to convey the subject matter to the audience in an understandable way." In addition, his portfolio proves that he is up to the task of such a long-term reportage.

The third sponsorship award goes to photographer Johanna-Maria Fritz. The jury also awarded two Honorable Mentions: One went to current HsH student Julius Schien for his project "Rechtes Land". Former student Daniel Chatard was also honored for his student research paper "No Man's Land." The two will each receive 2,500 Swiss francs in recognition of their work to date.

The TruePicture funding program was launched in 2022 by Swiss photographer Manuel Bauer. Since then, it has been able to support ten young photojournalists in their projects. TruePicture sees this support for young journalists as an important opportunity to promote democracy and shape public opinion. Last year, photojournalists Tatsiana Tkachova from the international class and Patrick Junker from Hanover University of Applied Sciences and Arts were honored.


Your contact partners will be happy to assist you with your personal concerns. However, due to the large number of enquiries, we ask you to first check our FAQ to see if your question may already have been answered.
Dean of Studies, Design and Media department
Application and admission procedure
Hochschule Hannover
Faculty III – Media, Information and Design
Expo Plaza 2
D-30539 Hanover